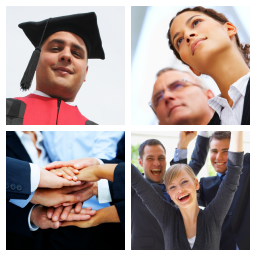 The Institute for Competitive Intelligence offers a broad range of certificate programs to meet your demand.
Fundamental certificate for all Competitive Intelligence-related activities
Certificate in ...
Comprehensive professional training leading to the mastery level in Competitive Intelligence
Participation requirements
Ideally, you should have at least 2 years of work experience and either be employed as a CI Professional or aspire to become one. Many of our attendees already work as market researchers, in business development or as in-house consultants, but without having received a specific CI education. Our certificate programs allow a comprehensive expansion of your skills and opens up new career opportunities.
Be Inspired and Motivated
The Institute for Competitive Intelligence is a leading, global provider of Competitive Intelligence education through open workshops, in-house workshops, certification and conferences. Our education is intense, challenging and exciting. All workshops can be booked as individual training events or as part of a certification program.
Competitive Intelligence Certification
After concluding all courses of the respective certificate program, you will have the option of taking a certification exam, which will usually be written at the last day of the corresponding workshops.
All final exams consist of a written part
To receive the certificate all candidates have to submit assignments
The CPCI candidates additionally need to prepare a supervised write-up of a competitive intelligence case and take an additional oral exam.
If a candidate fails an exam, he/she can re-sit the exam a further two times.
All certificates consist of a preparation phase, the presence phase, i.e. the workshops and a review phase. During the preparation phase the candidates should read the briefings/case studies of the corresponding workshops. The review phase gives the candidates the opportunity to exercise their acquired knowledge with assignments.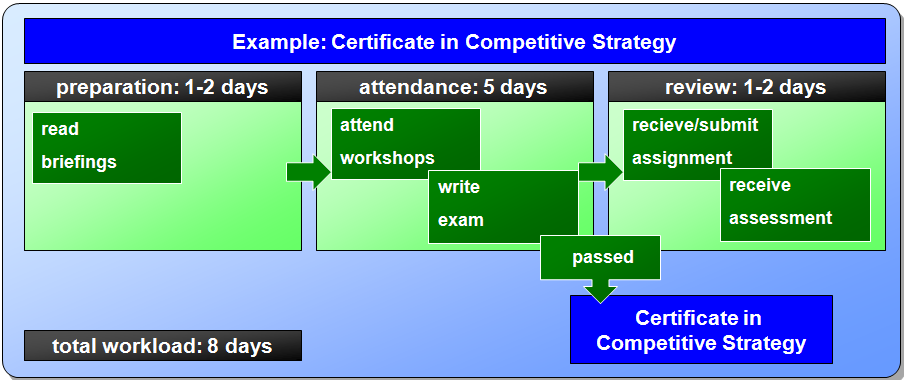 Exemption from workshops
If a candidate can prove expertise in a certain subject area, he/she might be exempted from attending the related courses. Make sure that you address this issue prior to enrollment.
Application
The documents for your application will be sent to you upon request.
For any questions please contact Ms. Karin MacKenzie:
Tel: +49(0)6033 971377
E-Mail: This email address is being protected from spambots. You need JavaScript enabled to view it.