Accreditations and Professional Memberships

ISO 29990 is the only global quality mana­gement system standard for edu­cation and trai­ning services. We are proud to be the first and only compe­ti­tive intel­ligence educa­tion organi­zation that has achie­ved this highly ac­claimed inter­national quality level. Our ISO 29990 certification assures the trans­parency of our edu­cation offering, opti­mized processes, and a top notch learning ex­perience, inclu­ding a highly compe­tent faculty. For our cor­porate clients it assures our capa­bility to exe­cute unified inter­national stan­dards, proven relia­bility and docu­mented edu­cation qua­lity.
The ICI had been certi­fied by various natio­nal qua­lity manage­ment standards in the past. For the glo­bal ISO 29990:2010 qua­lity manage­ment stan­dard our audi­ting organi­zation was the ren­owned TüV Nord.
---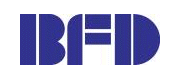 Our Workshops and Certificates are approved by the Admi­ni­strative Depar­tment of the German Federal Armed Forces. (www.bfd.bundeswehr.de)
---

iMOVE promotes inter­national coope­ration and supports the initiation of collabo­rations and business relation­ships in voca­tional trai­ning and con­tinuing edu­cation. iMOVE is an initia­tive by the German Federal Ministry of Edu­cation and Research.
---
France/Convention de Formation Professionelle
Our Courses are registered for the French "Convention de Formation Professionelle". I.e. French participants may get their participation funded through their CPF (Compte Professionel de Formation) via our French representative Atelier Intelligence Economique SARL.
More Details: AIE website
Please register on our website: French participants will be able apply using their CPF credits.

Atelier Intelligence Economique SARL
Numéro de déclaration d'activité : 83 63 04175 63
Numéro SIRET: 53016337700019
RCS : Clermont-Ferrand B 530 163 377
12 Chemin de la Croze
F-63122 Ceyrat
France
---
Memberships in professional associations
---