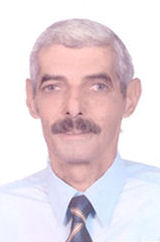 Egypt
+2 0122 725 0187
This email address is being protected from spambots. You need JavaScript enabled to view it.
Tarek El Diwany is an engineer with a Master of Mechanical & Aerospace Engineering from the Illinois Institute of Technology, Chicago, USA.
He is the co-founder of NICCD – National Investments in Companies Capitals Development.
Tarek El Diwany started his career as an associate of GEDcom Managing and specializes in evaluating clients' CI activities and helping them to establish a CI function.
He is a popular and recognized speaker at athletes' rights workshops on sports and physical education with the IHRLOP project as at different colleges throughout the country.