Inhouse Competitive/Market Intelligence Training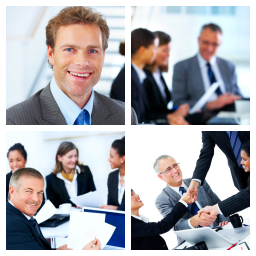 Trainings, workshops, courses that suit your specific requirements
ICI offers tailored in-house training to companies. Prior to the competitive/market intelligence training course, you will inform us in detail of the demands and requirements within your company. We will select and design the content of your competitive/market intelligence training program based on this information.
There are two available alternatives:
We use the "standard" ICI workshop(s) from our certificate program and tailor them to your individual business environment, whereby for example, we use case studies from your industry and integrate your company processes and terminology into the competitive/market intelligence training documentation. This is the most efficient way of relating the contents of the workshop to your company.
We can design workshops especially for your company.
Examples:
Kick-off workshops as starting events for a competitive/market intelligence training program, sales training courses with a focus on reporting on market and competitor activities, competitor observation at exhibitions and trade shows
Wargaming sessions for business development, development of competitor scenarios for innovation processes
Methods of market and competitor analysis for product managers
Patent and information research for engineers
Competitive intelligence as decision-making support for managers
Industry-specific trainings (pharmaceuticals, plant engineering, telecoms and IT etc)
Please contact us with your ideas and we will be happy to advise you!