ICI-20 Workshop: Trade Show and Event Intelligence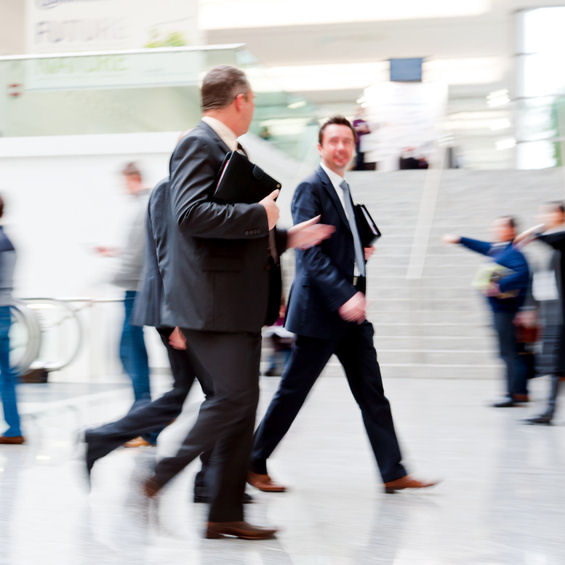 How to obtain and analyze valuable competitive / market intelligence from events and generate insights
Business trade shows, exhibitions, conferences, road shows and other similar events offer unique opportunities to collect information about your competitors. To be successful in event intelligence you need to know how to collect competitive information effectively at events, and turn this intelligence into valuable business insights. This Trade Show and Event Intelligence workshop by the ICI will provide you with the necessary professional skills and techniques for collecting competitor information and generating event intelligence in order to deliver competitive advantage for your business.
Benefits
Greater competence and confidence in using various elicitation techniques.
A competitive edge for your business through the valuable exploitation of event intelligence.
Comprehensive knowledge of trade show and event intelligence management gained from a leading provider of competitive intelligence training.
The opportunity to exchange experience with competitive intelligence experts and peers from a range of industries, and share experience and knowledge of trade show and event intelligence.
Skills You Will Take Away
Effective elicitation techniques in order to safely and ethically collect information from your competitors.
Analytics enabling you to accurately report on the business and market activities of your competitors, based on information collected at road shows and events.
Ability to plan and execute projects based on event intelligence for your business.
Knowledge of how to turn event intelligence into valuable competitive insights.
Workshop Program
How to identify which events you should attend and what to expect when you are there. Determination of intelligence specifics such as exhibitor lists, visitor numbers, and conference programs.
Elicitation techniques and audiovisual observation at events: An introduction to the art of interviewing and observation for critical intelligence gathering.
Planning and managing the collection of data at events: Key issues, team briefs, de-briefs, and logistics.
Counter intelligence: How to protect your company's teams when they visit/exhibit at events.
Information warfare at events: Rumors, campaigns, and reactions.
Ethical and legal issues surrounding event intelligence.
Aimed At
Competitive Intelligence Analysts and Managers
Market Researchers
Market / Business Intelligence Managers
Recommended Further Reading
Klaus Solberg Söilen: Exhibit Marketing and Trade Show Intelligence: Successful Boothmanship and Booth Design (Management for Professionals), Springer, 2013 edition
Workshop Duration
One full day from 9:00 to 18:00 (meet & greet from 8:30)

Video
http://www.institute-for-competitive-intelligence.com/expert-interviews/blog
More Information
Next Date:
Date:

-

Venue:Europe
Fee:

€ 695

(excl. VAT)