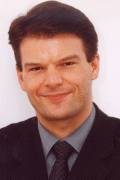 ICI-25 Social Media Research & Analysis for Competitive / Market Intelligence (DE/EN)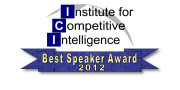 Prof. Dr. Martin Grothe is the founder and CEO of complexium GmbH, Berlin. The consultancy is supporting clients in developing an analysis based management mode in the social media sphere. Through analyses and strategy development weak signals can be detected sooner and evaluated better. Furthermore target groups and their issues can be better reached and understood for recruiting purposes. Organizations are gaining a competitive advantage.
Prof. Grothe is chairman of the German Competitive Intelligence Forum dcif e.V., advisory board member of Quality Employer Branding (queb) e.V. and the dotBerlin initiative, lecturer at the Institute for Competitive Intelligence ICI, as well as honorary professor at the Universität der Künste in the field of "Digital Communications / Leadership, Social Media Management".