Before taking a certification exam, you need to attend the highlighted workshops. When booking an entire
certification program, you will be granted a preferential price.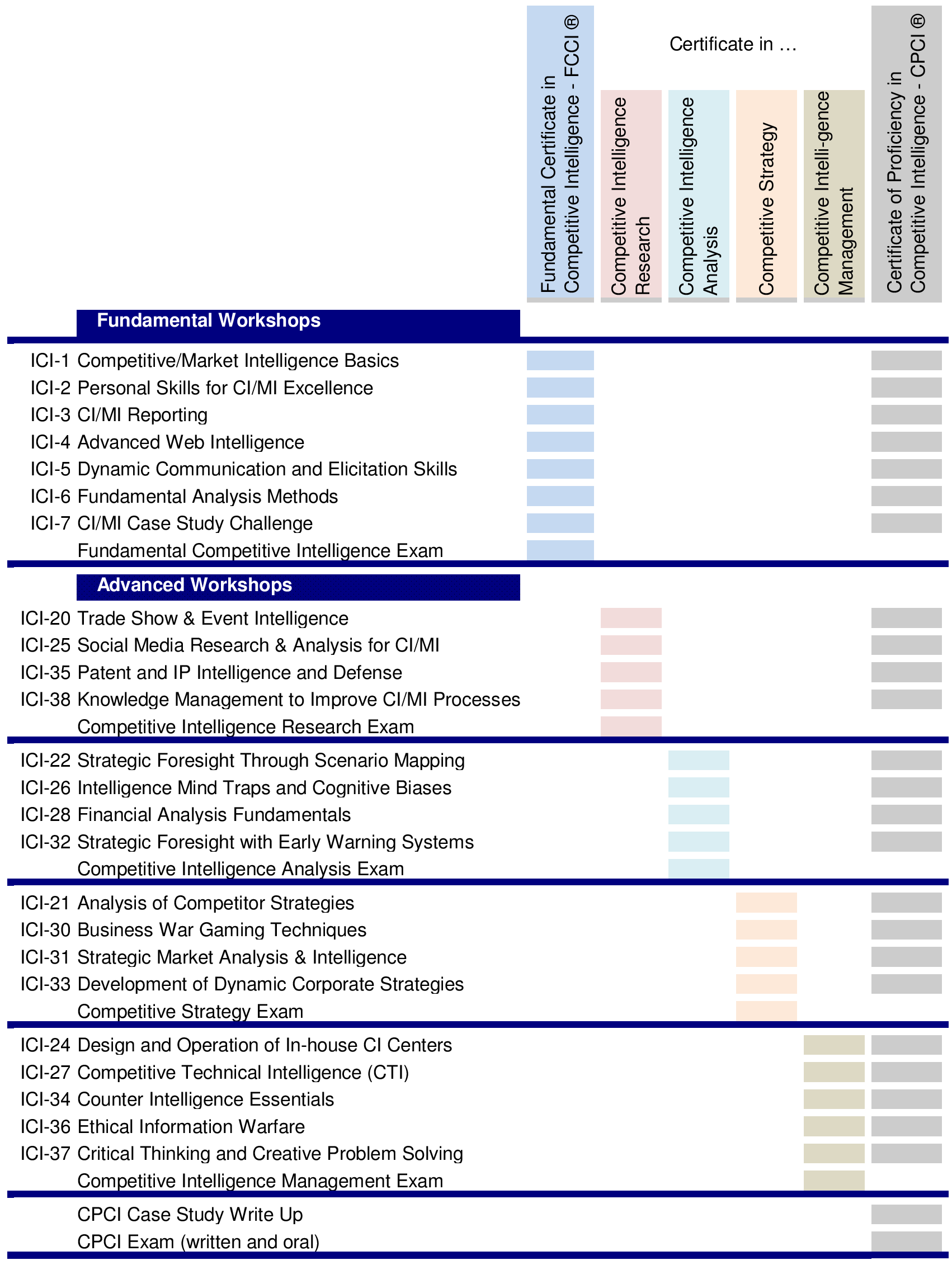 Note: Invoices will be issued in the currency of the location's country according to this price list.
Prices are excl. VAT and subject to change.
Exemption from workshops
If a candidate can prove expertise in a certain subject area, he/she might be exempted from attending the related courses. Make sure that you address this issue prior to enrollment, as your schedule and fees will be adapted accordingly. Note however that exams will cover all the certificate subjects.