Competitive Intelligence Research Center (CIRC)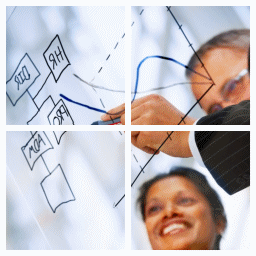 The Institute for Competitive Intelligence Research Center (CIRC) ensures the high quality standard of our certificates and our workshops by continuously monitoring and - if necessary - updating ICI's teaching contents. Through regular in-depth discussions of our faculty with our network partners and leading experts within the Competitive Intelligencecommunity, we have been able to further develop ICI's curriculum and teaching methodology. Candidates on the ICI CPCI certificate program also contribute towards the development through the submission of case studies.
Additional offerings of the ICI Research Center:
Cost-effective studies for medium and large sized companies in cooperation with our academic network partners (e.g. in the context of theses or dissertations)
Contract research on Competitive Intelligence topics in scientific contexts
Online database research and networking between academia and practitioners (e.g. for conferences, events and press releases)
Student access to our CI library
We are of course happy to discuss any other issues and suggestions you might have.
The CIRC's mission is to bridge the gap between the scientific world and practical application. Our aim is to connect these two worlds and generate fruitful dialog. Our networks form a Competitive Intelligence community that is open to suggestions from practitioners. They also support the introduction of the latest scientific insights into day-to-day business.

If you are interested in joining our network or if you have suggestions regarding our activities we would like to hear from you. Please send an e-mail to This email address is being protected from spambots. You need JavaScript enabled to view it..

Contact