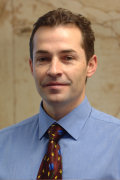 From 2005 to 2012 Prof. Dr. Henri Samier was the head of ISTIA Innovation a department of an engineering school (Angers University) with 10 collaborators in the team and 150 students in 3 masters degree program. He developed international collaborations with the university of Brussels (Belgium), the university of Oulu (Finland) and the IFTIC SUP of Yaoundé (Cameroon).
Henri Samier is lecturer and researcher at Angers University, with a passion to research, to share and to transfer knowledge in the CTI arena.
Lectures include competitive intelligence on the internet, innovation, and more specifically, the relationship between competitive intelligence and innovation, research methods, the web-creativity, technological innovation, management of innovative projects, methods breakthrough innovation and technology watch.
He works on the detection of weak signals detection influencers, e-reputation, research methods, and the phenomena triggering rumors and buzz.
Henri Samier co-authored 10 books on competitive intelligence on the internet, Innovation methods, web-creativity and cyber technologies. He published more than 30 scientific papers, conferences and symposia.